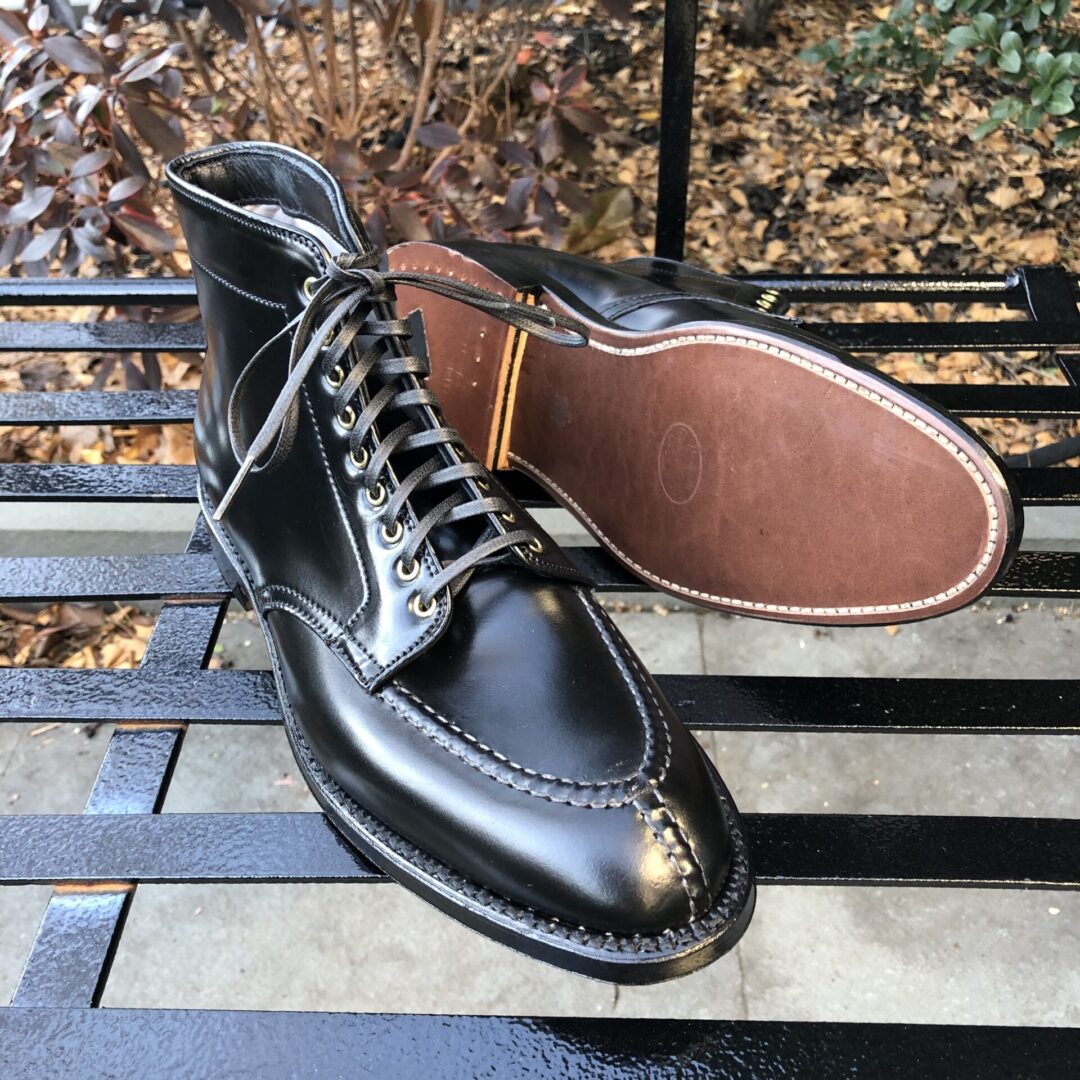 Refresh Your Wardrobe With Some Alden Footwear
Shopping for classic and traditional shoes can be a challenge with so many brands out there. Fortunately, Style By Blain got you covered. My boutique carries distinctive styles of Alden shoes and boots that were made EXPRESSLY for my customers at Style By Blain and DESIGNED by Voltaire Blain.
Alden Handcrafted in New England!
I, Voltaire Blain, named Alden, The King Of Dress Casual Footwear!
Alden provides you with high-end shoes, achieved through their immense dedication to the craft. They have been at the top of their game for more than 136 years. That is why we never run out of great classic footwear that stand out.
Count on us to help you find ideal pairs that allow for both comfort and style.  By one of the beloved and well-respected footwear brands in the entire world, Alden is one of the few shoemakers that continue to craft their shoes and boots in the US.
The Alden Shoe Company was Founded in 1884 by Charles H. Alden, in Middleborough, Massachusetts.
It is difficult to imagine just how active and important the shoe in Massachusetts so long ago. Early New England Shoemaking was a trad based upon one craftsman making a pair a day in one room cottages (called "ten footers"). Beginning in 1850 a series of inventions led to mechanized stitching and lasting operations and the birth of the New England shoe industry followed rapidly.   
Make a statement with a pair Alden footwear made by expert New England craftsmen. You can reach out to us today with any inquiries.